Champagne Sunset Sail from Margaritaville
Join us aboard the Brand new Catamaran "Snorkel Cat" for a night watching the sunset. 
Trip Includes
Open Bar – Water, Coke products, Juices, Wine, Champagne, Mixed Cocktails, Painkillers & Rum Punch
Variety of Appetizers
Amazing Sunset Views
The Boat Provides
Captain
Crew
Restrooms                                              
Shade
Sundeck
Ample Seating
Boarding Location
Meet us at the Water Sports Boutique at Margaritaville Beach at 4:30pm
Sail Times: 5:00 – 7:00pm
Cost
Price: $105
Kids 12 and under: $65
Babies 2 and under: Free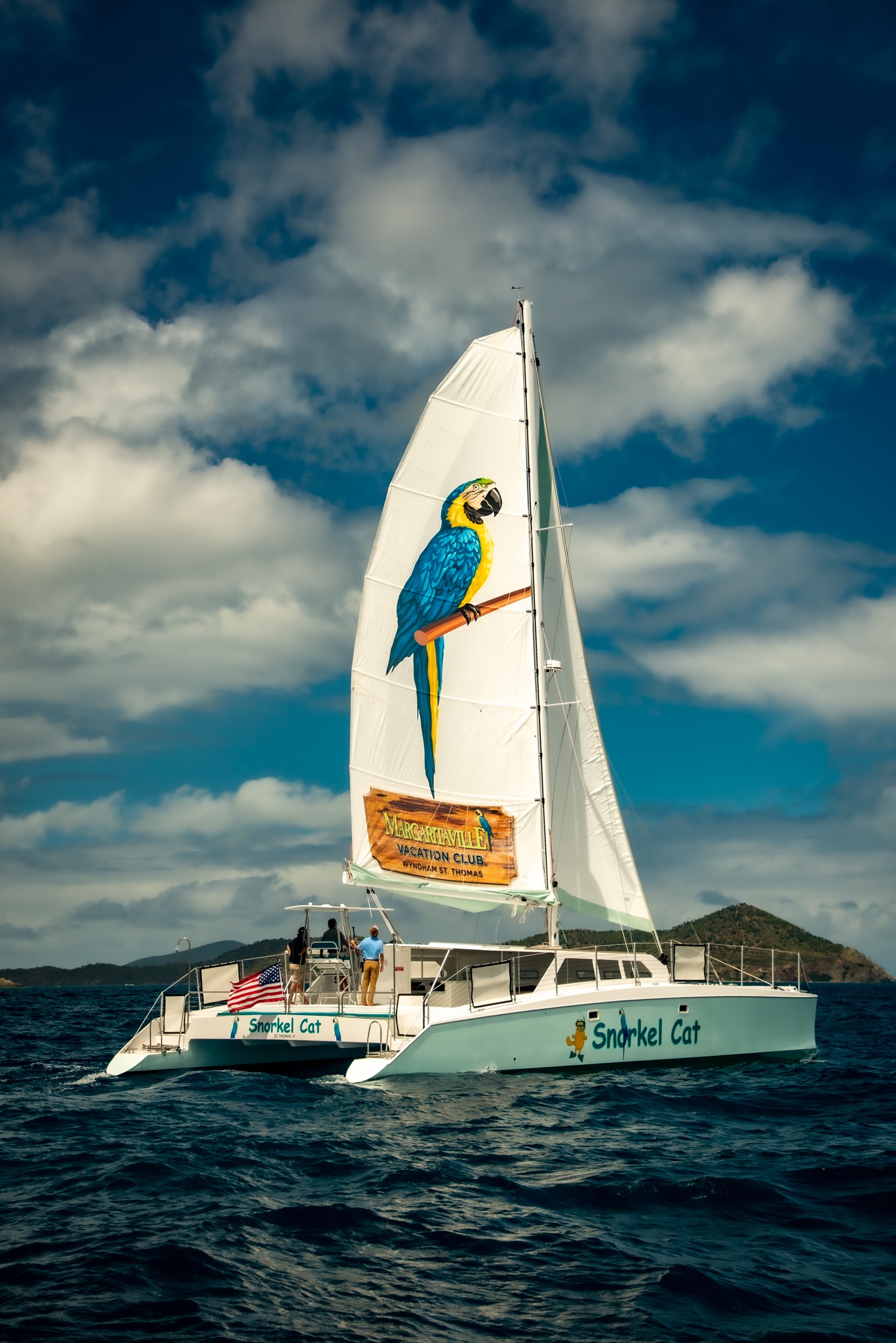 Cocktail Sunset Cruise from Sapphire Beach
Sunsets in the Caribbean are spectacular.  The best way to enjoy the sunset is, of course, from the water, where the view is unobstructed, and a friendly crew is there to see to your every need.
We board at the Sapphire Resort & Marina, at 5pm.  You are greeted, given a brief history of the boat and orientation, along with your first cold drink of the evening and a starter of  many complimentary Hors D'oeuvres. 
Take time to bask in the cool island breeze as you watch the dramatic shoreline being bathed in a pallet of spectacular sunset shades.  A great day to end your day in the Virgin Islands.
This Trip Includes
Open Bar – Water, Coke products, Juices, Wine, Champagne, Mixed Cocktails, Painkillers & Rum Punch
Variety of Hors D'oeuvres
Amazing Sunset Views
The Boat Provides
Captain
Crew
Restrooms
Shade
Sundeck
Ample Seating
Boarding Location
Meet us at the Sapphire Resort & Marina at 4:45 PM
Cost
Price: $105 per adult
Kids 12 and under: $65 per child
Babies 2 and under: Free